So many people helped make this album possible and I want to acknowledge and thank all of them. I've included links to websites for those who have them so you can check out their projects as well.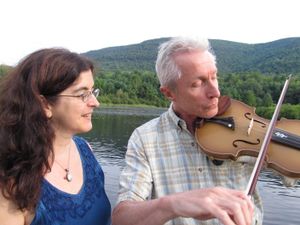 Here I am with the love of my life, T.G. Vanini (aka Laurie Kirby).  We've been singing together for over 23 years as "The Princes of Serendip."  www.princesofserendip.info

An Englishman born in Hong Kong, T.G. Vanini, www.tgvanini.com , has lived for over 30 years in Woodstock, NY where he's often seen contributing his mellifluous violin to the songs of some of the area's greatest songwriters, fiddling at R & R's Celtic Session, or singing his own songs with the Princes of Serendip. T. G. Vanini enjoys telling stories through music and creating worlds with words. He is most at home crossing boundaries.

All the while he has pursued an active career as a mathematician in the form of his alter ego, Laurence Kirby, a Professor of Mathematics at Baruch College of the City University of New York. Professor Kirby recently wrote, produced and narrated a short documentary film, Plimpton 322: The Ancient Roots of Modern Mathematics.  Music for the film was provided by T.G.Vanini.  You can watch the film here: http://faculty.baruch.cuny.edu/lkirby/





This is Julie Last, our recording engineer and co-producer. She's amazing - we love her!

Julie has been active in the music recording business for more than 25 years. Starting at New York City's Record Plant Studios in the mid-1970's, she became one of only a handful of women who worked their way into the control rooms of major recording studios. She worked on albums with seminal rock bands of the time and in 1980 was specially invited to assist in the recording of John Lennon and Yoko Ono's "Double Fantasy". In NYC, she worked on the albums of: Aerosmith, Talking Heads, Cheap Trick, Lou Reed, The Clash and Brian Eno among others. After a move to Los Angeles, she worked primarily with leading singer/songwriters including Joni Mitchell, Neil Young and Shawn Colvin, and in 1994 was a Grammy selection committee choice for Best Engineer for her recording of Rickie Lee Jones' "Traffic From Paradise". She co-engineered kirtan artist Krishna Das' album, "Live Ananda" which was nominated for a Grammy in 2012. She has also produced several major and indie label albums and has recorded her own music for CD and film.  For more information about Julie Last, check out her website at www.coldbrookproductions.com.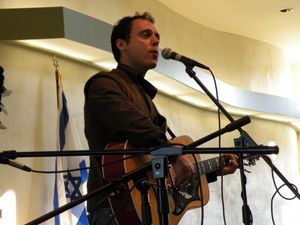 Jude Roberts played guitar and sang harmony vocals on World That's Safe, Christopher O'Rordan and Every Day We Sail Around the World.  He played guitar on My Old Home and When I was a Fair Maid and sang harmony on Moonbeam Memory and One World.

Jude is a singer/ songwriter who has been writing, performing, and touring for over 10 years.  In Jude's work one can hear influences of English, Irish and Appalachian folk music.  He performs solo and with Rob Stein and can often be found at the Monday night Celtic Session at R&R in Woodstock.   For more information:  www.juderoberts.com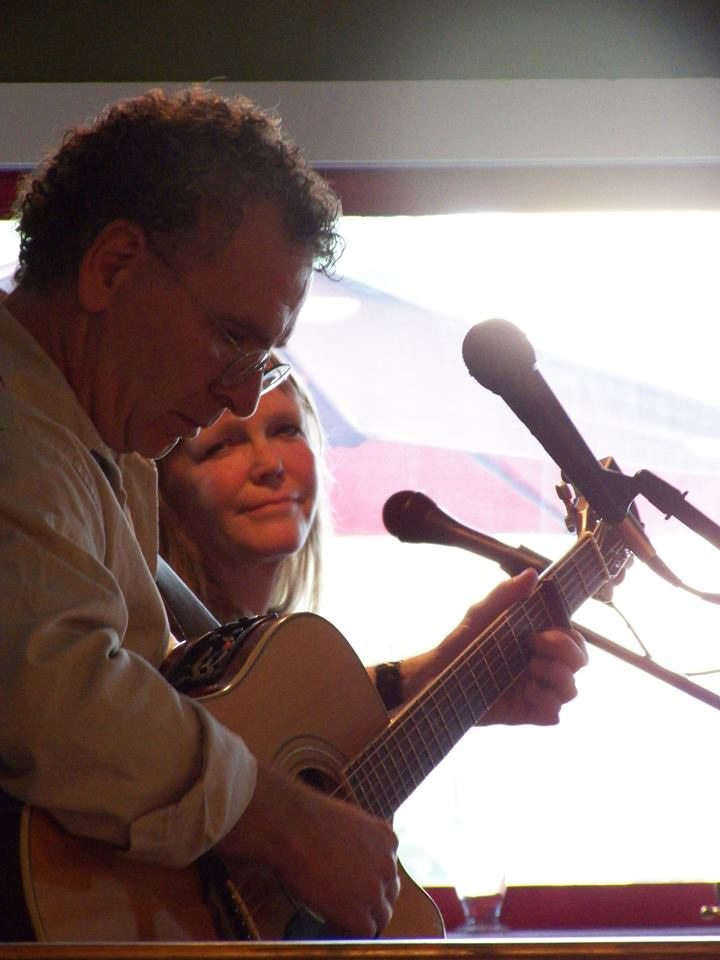 Steve Massardo, shown here with his wonderful wife, Terri, played guitar on Firefly Song, Laughter of the Babe, and One World. Steve performs with Trio Mio. He and Terri perform in Yankee Rose. For eleven years, he and Terri ran the very successful and much loved, John Street Jam in Saugerties, NY.  http://triomio.bandcamp.com/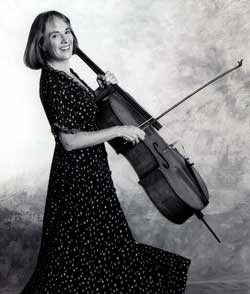 Abby Newton is well known for her groundbreaking work in the revival of the cello in American and Scottish traditional music. As part of the folk music revival of the past many decades there has been a movement to restore the unique richness of the cello to traditional music. Abby has been on the forefront of that movement. Abby has produced and performed on over one hundred folk recordings including 17 CDs with Scottish singer, Jean Redpath. Abby's solo CDs "Crossing to Scotland" and "Castles, Kirks, and Caves", have earned her critical acclaim both in the U.S. and abroad. Abby has made several appearances on Prairie Home Companion, and in 2001, Fiona Ritchie, of The Thistle and Shamrock, did a feature program on Abby and her influence on the folk cello movement.  www.abbynewton.com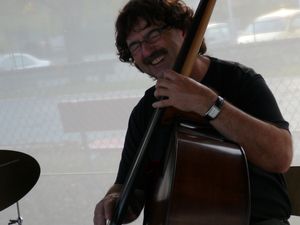 Lou Pappas has performed with the Hudson Valley Philharmonic, the Woodstock Chamber Orchestra, Westchester Philharmonic, the Chappaqua Chamber Orchestra, the Northern Dutchess Symphony Orchestra and the Greater Newburgh Symphony Orchestra. He is presently the Adjunct Instructor of Double Bass at Vassar College and the State University of New York at New Paltz. Mr. Pappas regularly conducts workshops and master classes, including appearances at the 1996 IAJE convention, the International Society of Bassists conventions in 2001- 2013, the New York State Music Teachers Convention, and many high school, college and public school districts teacher's workshops.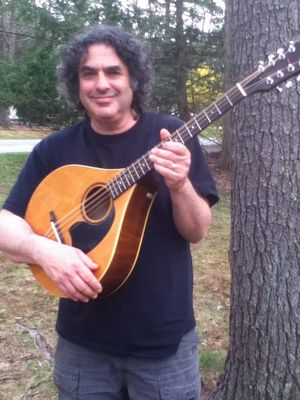 Jon Garelick plays mandolin and octave mandolin.  He plays with The Wild Swan Band and can often be found at the weekly Celtic Session at New World Home Cooking in Saugerties, NY..   He played both mandolin and octave mandolin on Moonbeam Memory and When I Was a Fair Maid and mandolin on Christopher O'Rordan and Every Day We Sail Around the World.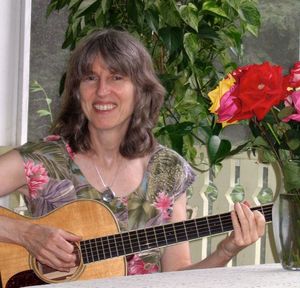 Karen Beth is one of Woodstock, NY's treasures.  A wonderful singer/songwriter who's music is a force for all that is good in the world.  I am so honored that she allowed me to record her song, "One World".  I learned it from her album "Magic".   The "Alternative Review" had this to say: "When you enter the realm of Magic, Karen Beth's newest release, you'll wander between the worlds, through lands of dreams and wonder, endless possibilities, and enchantment. The songs are truly wonderful, and the arrangements perfectly embellish the songs. "Magic" has been spinning in my CD player since the day I first heard it."   http://www.hvmusic.com/artists/karenbeth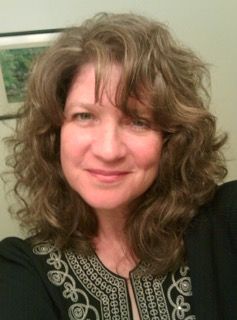 I've known Kate Boyer since I was a little girl.  She is a talented visual artist, graphic designer and singer/songwriter.   I knew I wanted to use the photo of me holding the chickadee that my Dad took but I didn't know what else I wanted.  Kate took the old polaroid photo and came up with a beautiful cover design.  www.heronandearth.com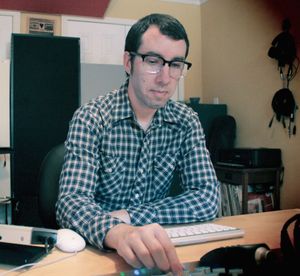 Dan Coutant at Sun Room Audio did the mastering for my cd.  He made it shimmer!  Although I didn't meet him in person, we emailed and spoke on the phone; he was great and always helpful when I had questions. 
www.srmastering.com